Gallery
Disability Youth Games - Skiing
Our school topic this term is 'Field, Farm, Shop' To start this topic we have had a visit from Gemma's Farm and children have dressed up as farmers and farm animals. The children have planted various bulbs and have set up a farm shop to buy different fruit and vegetables to try.
Leopard Class have been reading the book 'Somebody Swallowed Stanley' and learning about plastic waste. The class made kites out of recycled materials and they all flew very high in this windy weather.
Manatee Class made their own pizza, boxed it up and took it home so it could be cooked and eaten for dinner.
Seal and Shark Class visited Pizza Express to learn about how food is made and prepared.
We celebrated Chinese New Year on Friday 24th January. The children made Chinese food and decorations and learnt Chinese dances.
Manatee Class went to Tesco to buy some ingredients. They then made afternoon tea for some of their family members.
A few photos of our Christmas 2019 fun here at Danecourt.
We have had a fun healthy living enrichment day, The children have made smoothies on the smoothie bike, had a go a karate and participated in a keep fit class with Kidz Fit.
Some of our children taking part in The Big Morning Move with Joe Wicks.
Our bring and buy sale to help raise money for Children In Need.
Some of our grandparents came in for lunch on Tuesday 15th October.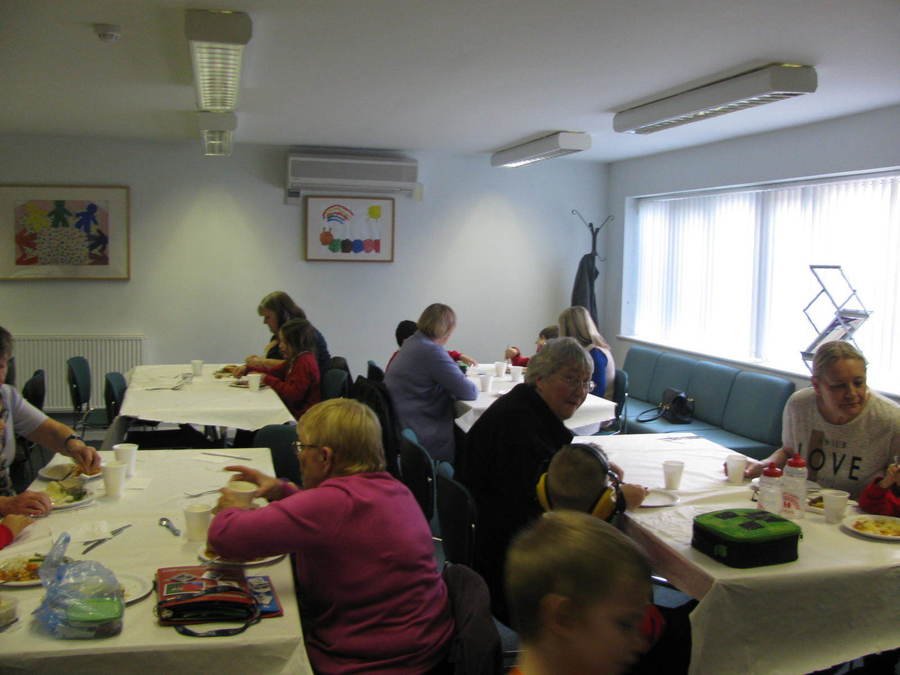 Thank you for joining us on Monday and Tuesday for our Harvest Festival. Thank you all for your kind donations too.
We have been wearing Jeans to support Jeans for Genes Day, This is Tommy today supporting the charity