Latest Therapy News - September 2020
Introducing Stella Parkinson Highly Specialist Paediatric Occupational Therapist.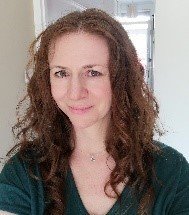 Stella came to school on Friday 4th September to deliver an intensive and thought provoking training on Sensory Processing to our whole school team. We learnt about the role of the senses (in particular our body senses) within our children's development and the impact when there is a deficit or overwhelm of sensory information upon being ready and able to learn.
Our Teaching Assistants attended a practical workshop to further develop the effective use of Sensory Circuits and Diets for children in school. An interesting day that reminded us how passionate we are about helping children to be the best that they can be…..